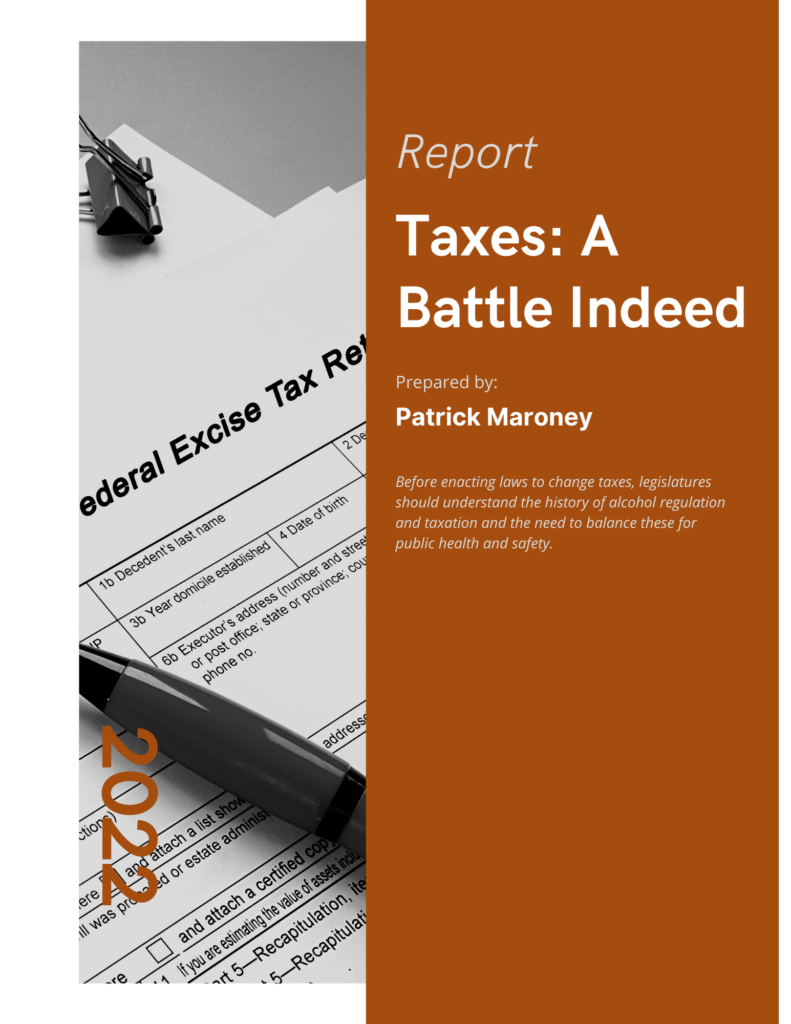 Today the Center for Alcohol Policy released a new whitepaper outlining the battle over taxation in the alcohol industry. The report was commissioned by the Center and authored by Patrick Maroney, President of Maroney Consulting Services, LLC and former Director of the Colorado Department of Revenue's Liquor Enforcement Division.
"The practice of conducting background checks on liquor license application is a must in order to ensure an orderly and safe marketplace. Keeping unscrupulous actors out of the alcohol industry is an important role of government entities tasked with regulating alcohol production, distribution and sales," said report author Patrick Maroney.
Maroney's report provides an overview of the origin of alcohol taxation, and its primary intent of regulating consumption in addition to funding government entities. Citing Toward Liquor Control, Maroney explores the benefits of different levels of taxation for different alcohol products, striking a balance between availability and overconsumption.
After a historical review of the benefits of targeted alcohol tax regimes, Maroney outlines how in modern times, alcohol excise taxes are falling. He finds it critical that legislators and regulators understand the history of alcohol laws, regulations, and taxation toward the goal of public health and safety, but also recognize there is no silver bullet.
"Even prior to Prohibition, there has been a strong understanding of the need to regulate different types of alcohol differently – including how each product is taxed," said Brannon Denning, Advisory Council for the Center for Alcohol Policy. Denning is also an Associate Professor of Law at Samford University's Cumberland School of Law in Birmingham, Alabama. "Taxes represent an important aspect of alcohol regulation, one where there is an understanding that the stronger the beverage there ought to be a corresponding increase in its regulation. However, taxation alone will not solve the public health and safety concerns of the nation and policymakers must utilize a broader chest of regulatory tools to accomplish those goals."