We are pleased to announce that the Honorable Kwame Raoul will keynote the Center's 14th Annual Alcohol Law and Policy Conference taking place in Chicago, August 29-31, 2021.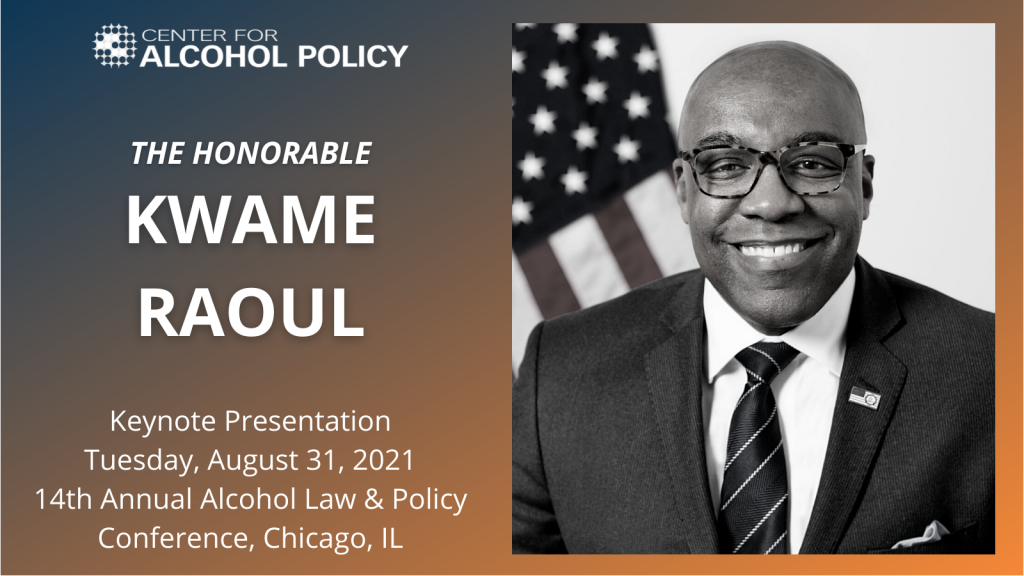 About Attorney General Raoul
A native of Chicago and the son of Haitian immigrants, Raoul brings a lifetime of legal and policy experience, advocacy and public service to the Office of the Attorney General. As the state's chief legal and law enforcement officer, Attorney General Raoul has demonstrated a commitment to protecting Illinois residents by leading the "people's law firm." He has initiated efforts to provide aid to those impacted by violence, defend the rights of workers, and protect consumers from scams, especially throughout the Covid-19 pandemic.
In particular, Raoul has continued championing the office's efforts to protect Illinois consumers from counterfeit products. He has prioritized efforts to hold accountable industries that manufacture and sell products that threaten consumers' health and safety – efforts that are critical in the alcohol beverage industry today.
Prior to serving as Illinois' 42nd Attorney General:
He served 14 years as a state senator for the state's 13th Legislative District
Served as a prosecutor in the Cook County State's Attorney's Office
Served as a senior staff attorney for the City Colleges of Chicago
Served as a partner at two national law firms
We are thrilled to have Attorney General Raoul speak at our 2021 conference, and we hope you'll join us there!