Advisory Council
The Advisory Council is comprised of distinguished leaders from areas such as education, business, government, law enforcement, health and public policy who are committed to the regulation and safety of alcohol. They work to educate the media, policymakers, state regulators, educators and the public about the regulation of alcohol, safe and responsible consumption of alcohol, underage drinking, drunk driving and the effects of alcohol consumption.
Brannon P. Denning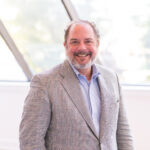 Denning is associate dean and professor of law at Samford University's Cumberland School of Law in Birmingham, Alabama, where he teaches constitutional law and related courses. Prior to joining the Cumberland School of Law in 2003, Denning taught at the Southern Illinois University School of Law in Carbondale, Illinois.
Professor Denning has written extensively on the Commerce Clause and the dormant Commerce Clause doctrine. He was a collaborator with the late Boris I. Bittker on Bittker on the Regulation of Interstate and Foreign Commerce (Aspen Law & Business, 1999), which he continues to supplement annually.  His articles have appeared in Constitutional Commentary, Foreign Affairs, the Minnesota Law Review, the Northwestern University Law Review, the William and Mary Law Review andthe Wisconsin Law Review, among other journals and periodicals.
In 1992, Denning earned his B.A. from the University of the South in Sewanee, Tennessee.  He received a J.D., from the University of Tennessee in 1995; and an LL.M. from Yale University in 1999.
Pam Erickson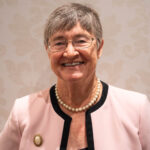 Erickson owns Public Action Management, an Arizona small business, and operates an education campaign for a "Healthy Alcohol Marketplace." From 1996 to 2003, she directed the Oregon Liquor Control Commission where she transformed an antiquated bureaucracy into a high performing, results oriented organization. In 2003, she joined Oregon Partnership to direct leadership and media campaigns to reduce underage drinking.
Her recent publications include, "Issue Briefs for States, 2016," "Alcohol Deregulation by Ballot Measure in Washington State," "Fair Trade Practice Regulations" and "Public Supports Strong Alcohol Policies." These reports explain how deregulation can lead to increased social problems such as high rates of underage drinking, public order offenses and alcohol related disease. She also served as an expert witness in key alcohol regulation cases in Kentucky and California.
James E. Hall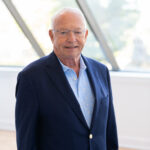 Hall is a leading expert on crisis management and government relations as well as transportation safety and security. Hall was nominated by President Clinton to the National Transportation Safety Board in 1993, became the Board's chairman in 1994 and led the Board through January 2001. During his chairmanship, Hall worked tirelessly to improve safety in all modes of transportation. Under Hall's leadership, the NTSB issued landmark safety studies on commuter airlines, the air tour industry, the performance and use of child restraint systems, personal watercraft, transit bus operations, passive-grade railway crossings and the dangers posed to children by passenger-side airbags in automobiles.
Hall began his career in Washington, D.C., serving as counsel to the Senate Subcommittee on Intergovernmental Relations and a member of the staff of Senator Albert Gore, Sr. He maintained a private legal practice in Chattanooga, Tennessee, before serving in the cabinet of Tennessee Governor Ned McWherter. Hall served as director of Tennessee's Planning Office for five years. In 1987, he helped develop and lead the Drug Free Tennessee program, the state's first comprehensive effort to combat the problems of drug abuse which continues to operate today. Hall also served as chief of staff for Senator Harlan Mathews before being appointed to the NTSB.
Today, Hall serves as an adviser to governments and private clients on transportation safety and security, crisis management and government relations. Hall is a University of Tennessee Trustee, serves on the board of directors of numerous organizations and has served on the National Academy of Engineering's Committee on Combating Terrorism and the Aviation Institute Advisory Board of George Washington University. Hall is a graduate of the University of Tennessee. He served as a commissioned officer in the U.S. Army from 1967 to 1973, receiving the Bronze Star for Meritorious Service in Vietnam in 1969.
Patrick Lynch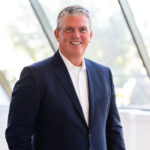 During his eight-year tenure as Rhode Island Attorney General, Lynch successfully defended legal attacks by economic interests against Rhode Island's alcohol regulatory structure and spearheaded a number of important alcohol initiatives.
Lynch's leadership on important legal and social issues earned him the respect of his peers throughout the nation and led to his induction as President of the National Association of Attorneys General (NAAG) in 2008. As part of his work with NAAG, Lynch sat on the Youth Access to Alcohol Task Force as well as the Enforcement of Underage Drinking Laws Task Force, including the Law Enforcement Subcommittee and the Public Education Subcommittee. Lynch was also an avid participant and supporter of Mothers Against Drunk Driving's Youth in Action program.
A 1987 graduate of Brown University, Lynch earned his law degree from Suffolk University Law School. As a Special Assistant Attorney General from 1994 to 1999, he prosecuted cases at every level of Rhode Island's criminal justice system and led the State's prosecution of gang-related offenses. Lynch worked for one of Rhode Island's top law firms until the 2002 election, which led to his first swearing in as Rhode Island Attorney General in January 2003.
Jerry A. Oliver Sr.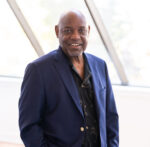 Jerry A. Oliver Sr. has served as the assistant chief of police in his hometown of Phoenix, Arizona; the director of drug policy in Memphis, Tennessee; chief of police in Pasadena, California; Richmond, Virginia; and Detroit, Michigan.
Beyond policing, Oliver has served as associate faculty for the School of Public Affairs, Arizona State University; first special policy advisor for matters of public safety to Arizona Attorney General Terry Goddard; and deputy director of operations for the Arizona Department of Administration, where he was responsible for a budget of more than $29 million and 1,500 employees. Oliver also served as director of the Arizona Department of Liquor License and Control, where he was responsible for nearly 11,000 licensees.
Oliver has served as chair, Board of Servant Leaders at Mountain Park Community Church. He also was the 100th President of Phoenix Rotary 100 in 2014 and Centennial Chair.
Oliver, an Arizona State University College of Public Programs Hall of Fame inductee, holds a Master's Degree in Public Administration (Public Finance) and a Bachelor of Science Degree in Criminal Justice, both from Arizona State University.