National Writing Competition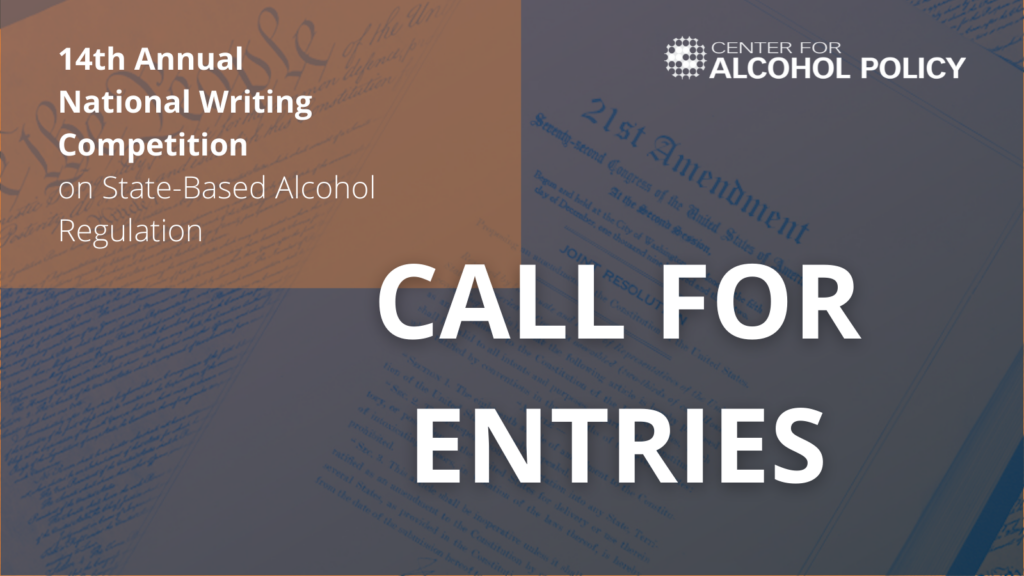 DEADLINE: The deadline for entries for this year's writing competition has passed – thank you to all who have submitted, and congratulations to this year's winner.
We have closed the window for entries for our 14th Annual National Writing Competition. This national academic event is intended to foster debate, analysis, and examination of state alcohol regulation in the 21st Century. Each year, students and professionals are encouraged to participate in this significant effort to bring attention to state alcohol regulation, its complexities and many successes. 1st – 3rd place recipients have a chance to win $5,000, $2,500, or $1,000 respectively.
The topic for 2021 read as follows:
---
After Prohibition, states generally issued licenses for on-premise and off-premise sale of alcohol. Drinking was thus largely confined to bars, restaurants, the home, and private clubs. Alcohol is now regularly offered in places like salons, grocery stores, clothing stores, and galleries. Is this trend towards ubiquitous availability of alcohol a good one? And is there a new regulatory regime needed to address this trend?
FORMAT AND CONTENT:
A wide range of submission formats are eligible and encouraged, such as formal law review articles or graduate school academic papers.
Any form of citations is acceptable, as long as the format is consistent throughout the submission.
The entry should be submitted double spaced with at least 12-point font in Times New Roman format and should not exceed 25 pages in length, exclusive of endnotes.
Submissions that have been published previously or accepted for publication may be considered only if the author has secured consent from the other journal for the Center for Alcohol Policy to post the winning publication on its website with an appropriate note about the other publication.
JUDGING PROCESS: All submissions will go through an initial screening process. Finalists from this process then will be given to a panel of judges who review the following for each entry:
Analysis of the question and the depth of this analysis;
Readiness of the submission for publication;
Quality of the writing, the originality of the topic and the analysis used;
Thoroughness of the research and its overall ability to creatively and effectively discuss regulation of the alcohol industry.
AWARDS: Cash prizes will be awarded as follows:
1st place – $5,000
2nd place – $2,500
3rd place – $1,000
All entries become the property of the Center for Alcohol Policy. The winning entries will be posted to our website and highlighted across additional platforms.
Please be sure you have carefully reviewed these guidelines before making a submission.
---
In 2019 we celebrated 10 years of this successful and educational activity by comprising a collection of these essays written by the our previous 1st place recipients from 2008 – 2018.
We hope that this collection of work, including future work that the Center receives through this event is a valuable resource for all who are interested and an opportunity to learn more about the intricacies of alcohol regulation. Several topics available to explore here include: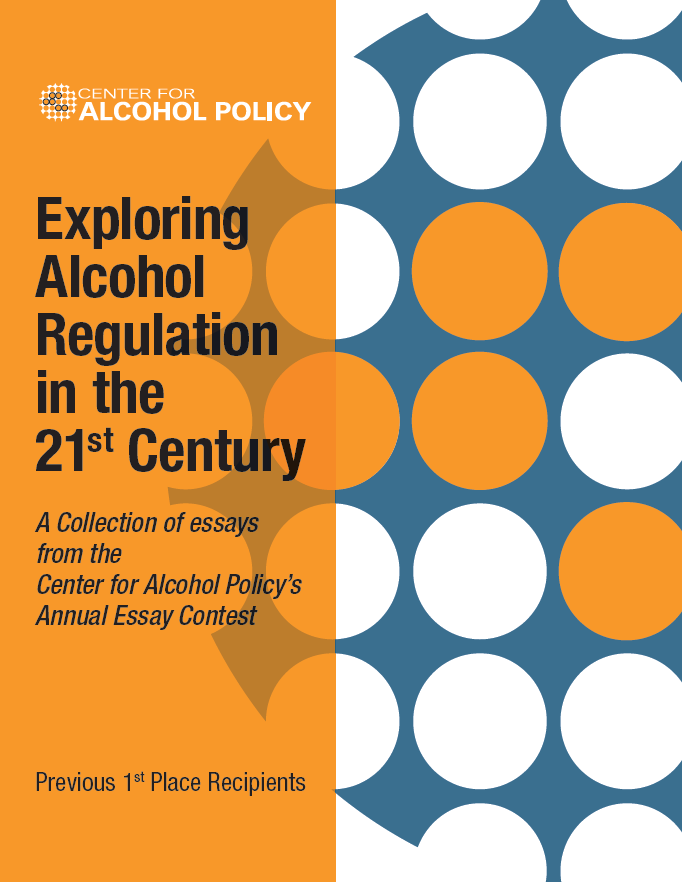 History and importance of the 21st Amendment
Recommendations on state-level regulation & policy proposals
Alcohol on college campuses
The three-tier system
Orderly alcohol markets
Redefining temperance
And more!