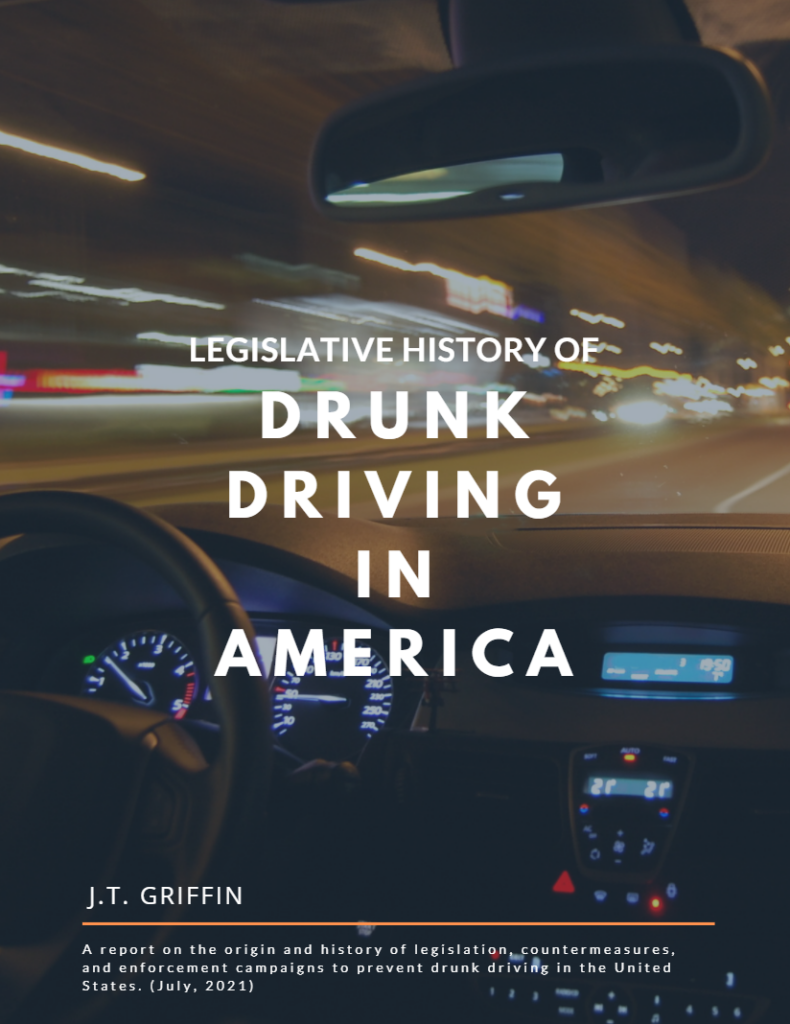 Today the Center for Alcohol Policy (the Center) released its latest report outlining the legislative history of drunk driving in America, progress made in the fight against it, and present and future challenges that still exist. The white paper was commissioned by the Center and authored by J.T. Griffin, principal of Griffin Strategies, LLC and former Chief Government Affairs Officer for Mothers Against Drunk Driving (MADD).
"From BAC limits to the 21 minimum drinking age, the nation has made tremendous progress in reducing the harms of drunk driving, but despite these accomplishments, more needs to be done," says Griffin. "If law enforcement continues to take the lead in this fight, and manufacturers embrace future safety system technologies, we could see the end of drunk driving."
Griffin's report focuses on laws and countermeasures that the federal government and state legislatures have enacted since 1980 to reduce drunk driving. These countermeasures include:
The 21 minimum drinking age
Open container laws
Keeping the alcohol industry regulated through a three-tiered system
A national .08 BAC per se limit
High visibility law enforcement
Ignition interlock systems
Griffin additionally discusses future technologies such as advanced alcohol detection technologies that could one day eliminate drunk driving. These passive systems could be ready and in the vehicle soon and would be able to detect impairment to stop drunk driving.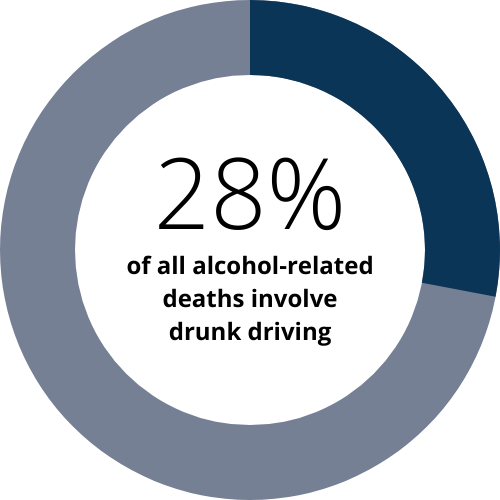 The report points out that while 28 percent of all alcohol-related deaths involve drunk driving, there has been a 38 percent drop in drunk driving deaths since 1982. But despite this success, "progress in reducing drunk driving deaths has stalled." Drunk driving deaths have risen steadily since 2011. According to the report, "early estimates from 2020 predict a 9 percent increase over 2019 deaths, a clear indication that there is still much work to be done."
"While it is encouraging that drunk driving has steadily decreased over the past 30 years, we all know that even one death caused by drunk driving is one too many," said Jerry Oliver, Advisory Council member for the Center for Alcohol Policy. Oliver is also the former Detroit Chief of Police and Director of the Arizona Department of Liquor License and Control. "This report is an excellent primer that reminds us of the reasons we have our current laws surrounding drunk driving and encourages policymakers to continue crafting forward thinking legislation that will enable progress in the fight to eradicate drunk driving."