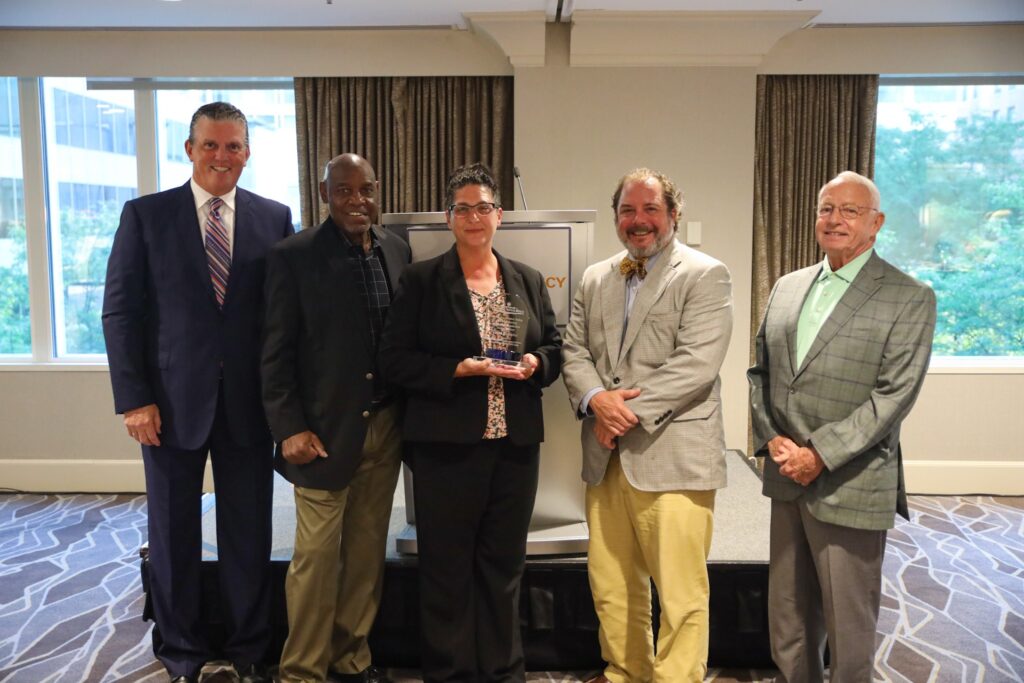 The Center for Alcohol Policy is pleased to announce that Carla Cincotta, Director of the Alcohol and Gambling Division of the Minnesota Department of Public Safety, is the recipient of the Ninth Annual Leadership in Alcohol Regulation Award.
The award, which recognizes a specific program, agency or person who oversees the alcohol industry and promotes public health and safety, was announced yesterday evening during the Center's 14th Annual Alcohol Law and Policy Conference.   
Within the Alcohol and Gambling Division, Director Cincotta has worked as a Special Agent, Senior Special Agent, and Special Agent in Charge, where she directed, coordinated and reviewed investigations to ensure proper regulation and enforcement of state and federal laws.
Before joining the division, Director Cincotta served as a police officer and investigator in the Stillwater Police Department for 10 years, at which she made it a priority to educate the alcohol industry about Minnesota's liquor laws to ensure proper understanding and compliance, and where violations occurred, Carla aggressively enforced the law in a fair manner.
Over the past year and a half, Carla worked closely with industry members to minimize the economic effects of closures while protecting public health and safety by ensuring that the closure laws were uniformly observed. Carla effectively expanded the capability of the agency in a cost-effective manner and established productive relationships with industry members to ensure that Minnesota's liquor laws are followed.
The Center could not be more honored to have presented this award to Director Cincotta. Please join us in congratulating her for her years of service and dedication to the industry and the public health and safety of all Americans.