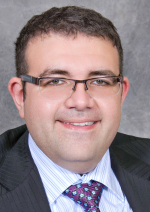 The Center for Alcohol Policy is pleased to announce that Roni Elias, a recent graduate of Florida A&M University College of Law, is the winner of its Eighth Annual Essay Contest. The national essay contest is intended to foster debate, analysis and examination of state alcohol regulation.
"This year's essay gave participants from across the country the opportunity to examine the impact of the 2005 Granholm decision on today's state-based alcohol system," said Brannon Denning, a member of the Center's Advisory Council and associate dean and professor of law at Samford University Cumberland School of Law.
Elias' winning essay, "Three Cheers for Three Tiers: Why the Three-Tier System Maintains Its Legal Validity and Social Benefits After Granholm," outlines the regulatory and economic advantages of the three-tier system and how threats to the system could erode those benefits that suppliers, wholesalers, retailers and consumers receive.