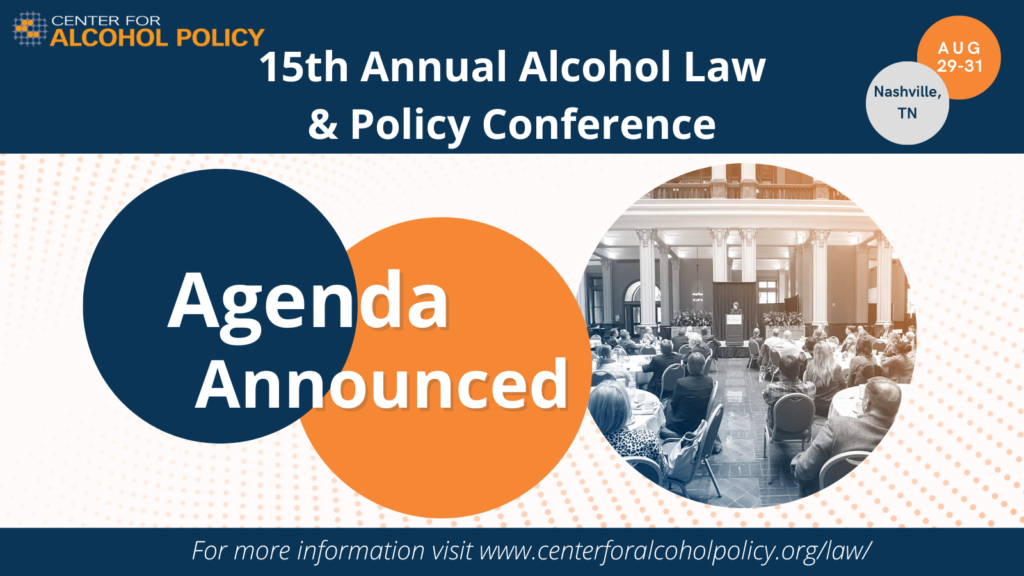 We are pleased to announce our featured speakers, sessions, and an abbreviated schedule for travel purposes at our 15th Annual Alcohol Law & Policy Conference August 29-31, 2022 in Nashville, TN.
We can't wait to see you all in person next month!
Click below to learn more about the sessions we're offering this summer in Nashville, and to take a look at our abbreviated schedule as you make your travel plans.
Featured Speakers:
The Honorable Chris Carr, Attorney General of Georgia
Representative from the US Department of Tax and Trade Bureau
Katie Rainge-Briggs, National Museum of African American Music
John Neiman, Maynard Cooper
Brian Fitzpatrick, Vanderbilt University Law School
Patrick Lynch, Former Attorney General of Rhode Island
J.T. Griffin, Griffin Strategies
Pat Gagliardi, Michigan Liquor Control Commission
Pam Erickson, Public Action Management
Brannon Denning, Samford University Cumberland School of Law
Patrick Maroney, Maroney Consulting Services
Steve Schmidt, National Alcohol Beverage Control Association
Becky Schlauch, Montana Alcoholic Beverages Control Division
Jerry Oliver, Former Director of Arizona Liquor Licenses and Control, former police chief
John Bodnovich, American Beverage Licensees
Lisa Hutcheson, Mental Health America of Indiana
Russell Thomas, Tennessee Alcoholic Beverage Commission
Jim Hall, Former Chair of the National Transportation Safety Board 
Maria Everett, Virginia ABC 
Don McGeHee, Michigan Attorney General's Office, Alcohol and Gambling Enforcement Division 
Raimee Eck, Sonrisa Solutions 
Paul Pisano, National Beer Wholesalers Association 
The conference will be held at the Sheraton Grand Nashville Downtown and you may book your room using the link below. Please reach out directly to the Center if you are seeking a government rate.
*A reminder to all that the room block closes on August 8th*