The Center for Alcohol Policy is celebrating 10 years of its annual essay contest that explores alcohol regulation in the 21st century.  Each year, students and professionals are encouraged to participate in this significant effort to bring attention to state alcohol regulation, its complexities and many successes.
The Center has comprised a collection of these essays written by the its previous 1st place recipients from 2008 – 2018, which you can download for free here!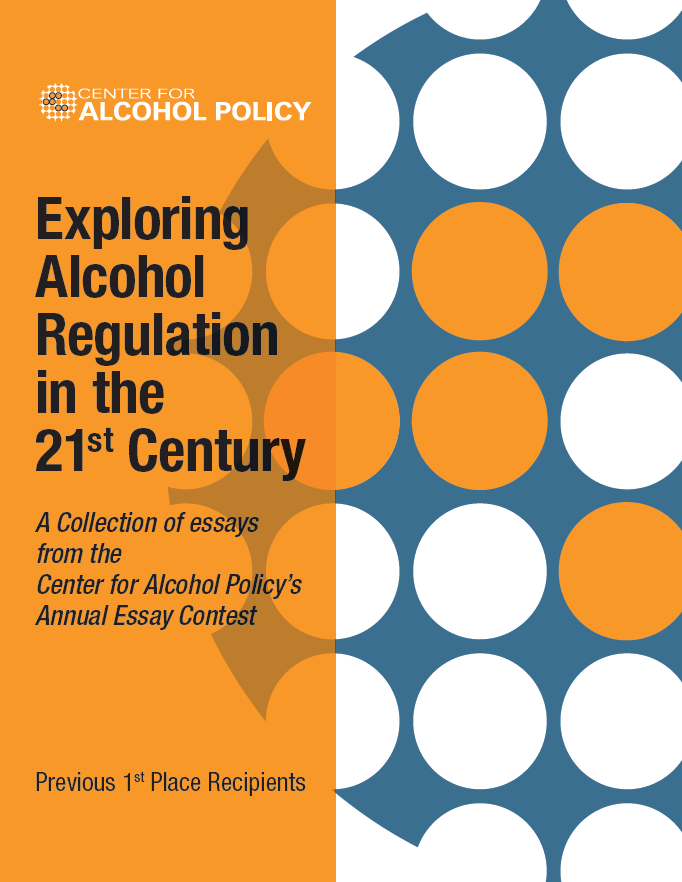 No matter the alcohol regulatory efforts or challenges you may face , we hope that this collection of work will be a valuable resource for you. Several topics available to explore here include:
History and importance of the 21st Amendment
Recommendations on state-level regulation & policy proposals
Alcohol on college campuses
The three-tier system
Orderly alcohol markets
Redefining temperance
And more!
Help us celebrate the success of these exploratory essays and the influence they've had in the industry over the past decade. Download your free navigable copy today!