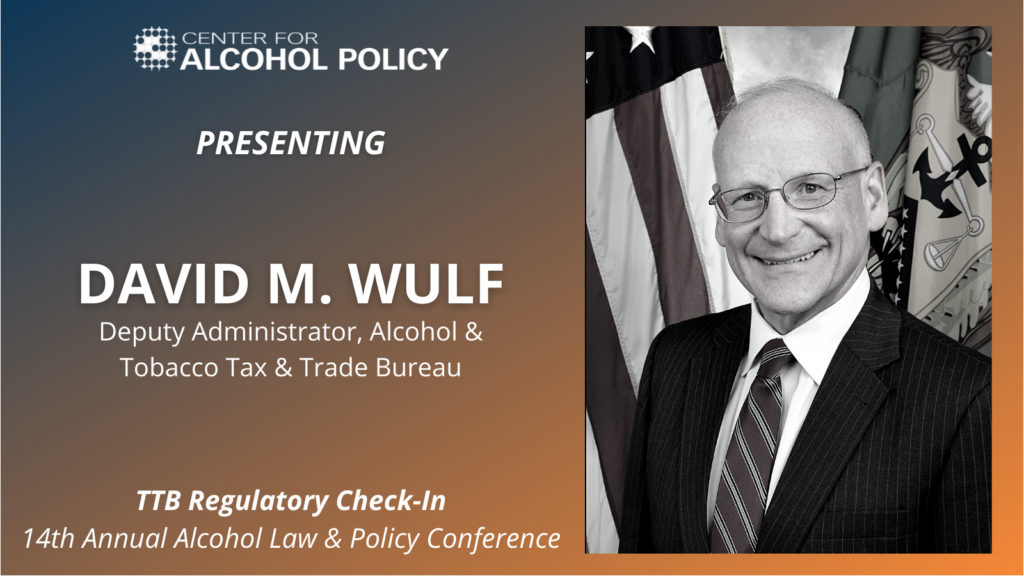 We are pleased to announce that Alcohol and Tobacco Tax and Trade Bureau (TTB) Deputy Administrator David Wulf will present at the Center's 14th Annual Alcohol Law and Policy Conference in Chicago August 29-31.
In this capacity, Mr. Wulf oversees the collection of approximately $20 billion per year in federal alcohol, tobacco, and firearms and ammunition excise taxes, as well as the regulatory frameworks and permitting systems established for those industries under the authority of the Internal Revenue Code and the Federal Alcohol Administration Act.
Mr. Wulf will deliver an update on the bureau's activities, provide insightful information, and answer many of your lingering questions about the laws and regulations the agency enforces.
7/20/2021