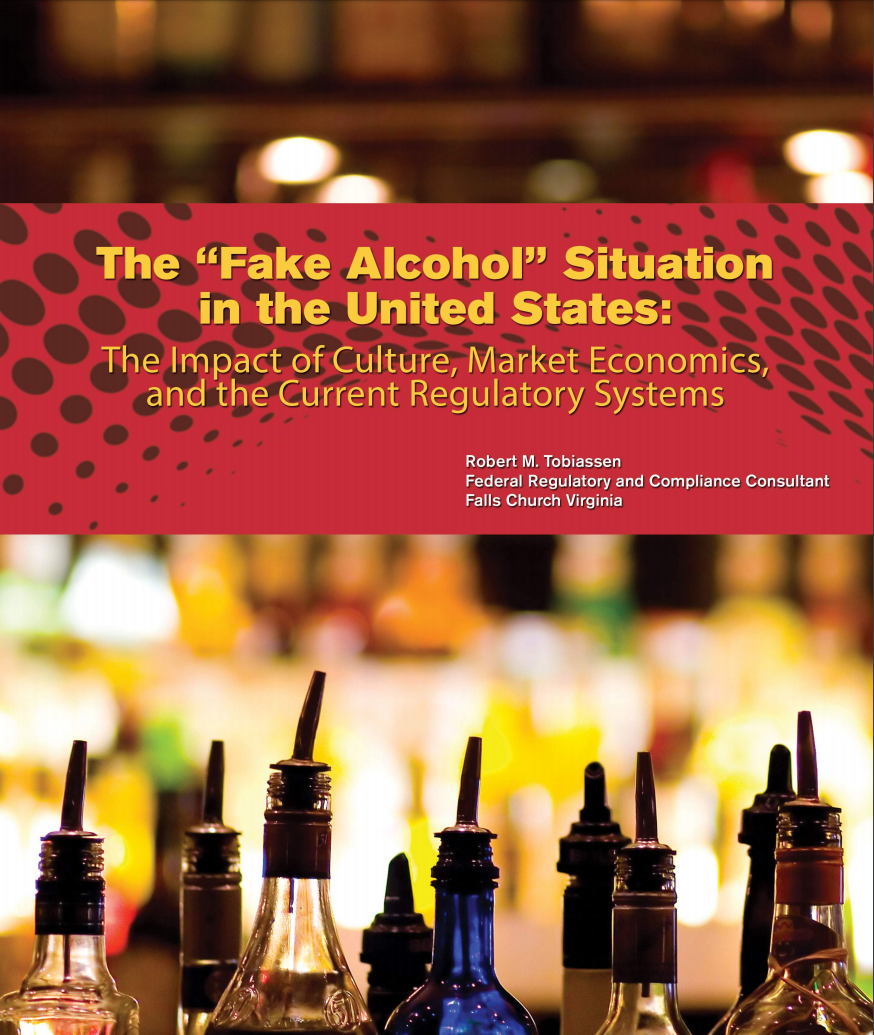 Former Chief Counsel for the United States Alcohol and Tobacco Tax and Trade Bureau Robert M. Tobiassen released a report, "The 'Fake Alcohol' Situation in the United States: The Impact of Culture, Market Economics, and the Current Regulatory Systems," at the Center for Alcohol Policy (CAP) Seventh Annual Alcohol Law and Policy Conference in Chicago, Illinois.
As part of a panel on "Counterfeit Alcohol: A Global vs. United States Perspective," Tobiassen described the study's analysis of "the numerous incidents of fake alcohol products in countries around the world that are routinely reported in the news media, government announcements, social media, and medical and scientific literature with the resulting deaths, social unrest, and marketplace disruptions, among other adverse outcomes." In contrast, the study documents few such incidents reported in the United States.
Tobiassen outlined the reasons for the few incidents of fake alcohol products in the United States identified in the study, including "a strong cultural respect for the rule of law and lack of corruption in governance," along with "strong regulatory systems that police the production, importation, distribution and retail sales of alcohol beverages through independent parties" and the country's "competitive marketplace that provides alcohol beverages at all price points including inexpensive yet safe (in a quality control context) alcohol beverages thereby negating the demand for fake alcohol (except for moonshine)."
The report notes that public policy makers must balance competing goals and develop intervention tools that offset the social harms associated with the availability of low-cost alcohol beverages, combat the distribution of fake alcohol products and prevent a corrupt illicit production and trade marketplace.