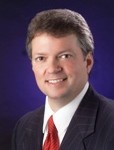 ALEXANDRIA, VA – Mississippi Attorney General Jim Hood will deliver the keynote address at the Center for Alcohol Policy (CAP) Seventh Annual Alcohol Law and Policy Conference to be held September 3 – 5, 2014, at the Hyatt Chicago Magnificent Mile in Chicago, Illinois.
This annual event brings together a wide range of experts in the field of alcohol law – including state regulators, attorneys general, educators and industry officials – to discuss and debate current alcohol laws and policies.
As attorney general of Mississippi, Jim Hood is an aggressive prosecutor who is committed to protecting the citizens of his state and to making Mississippi a safer place to live. Since his election in 2003, Attorney General Hood has consistently advocated for crime victims and worked to safeguard Mississippi's most vulnerable citizens, children and the elderly. Now serving his third term, Attorney General Hood continues to implement programs aimed at protecting children, senior citizens and consumers in Mississippi. To that end, he has spearheaded a national emphasis with other attorneys general on hazardous counterfeit products, cyber initiatives and child protective programs.
Attorney General Hood will provide attendees with a better understanding of the role state attorneys general play in alcohol regulation, including efforts to prevent underage drinking.
In addition to the keynote address, the Law and Policy Conference will offer a variety of sessions addressing current topics in alcohol law.
To register online, visit www.centerforalcoholpolicy.org/law. Government and non-profit employees receive special discounted registration rates. For hotel reservations at the Hyatt Chicago Magnificent Mile, book online or call 1-888-591-1234. Please reference the Center for Alcohol Policy to receive the special negotiated room rate of $169 plus taxes per night.
The CAP works with state continuing legal education (CLE) boards to provide attending attorneys with CLE credits. More than 35 states approved the 2013 conference for CLE credits.
More details about the 2014 CAP Alcohol Law and Policy Conference, including a list of speakers and agenda, will be available on the CAP website, www.centerforalcoholpolicy.org, as they become available. For further information, please email info@centerforalcoholpolicy.org.
###
The Center for Alcohol Policy is a 501c(3) organization whose mission is to educate policymakers, regulators and the public about alcohol, its uniqueness and regulation. By conducting sound and scientific-based research and implementing initiatives that will maintain the appropriate state-based regulation of alcohol, the Center promotes safe and responsible consumption, fights underage drinking and drunk driving and informs key entities about the effects of alcohol consumption. For more information, visit www.centerforalcoholpolicy.org or follow the Center on Twitter at www.twitter.com/AlcoholPolicy.