Law Symposium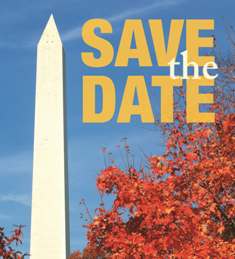 Save the date for the Center for Alcohol Policy (CAP) Sixth Annual Alcohol Law Symposium, which will be held October 23-25, 2013, at the Grand Hyatt Washington in Washington, D.C.

The CAP Alcohol Law Symposium brings together some of the best legal minds in the country – including state regulators, attorneys general, educators and industry officials – to discuss and debate current alcohol laws and challenges.
Reserve your hotel room at the Grand Hyatt Washington by clicking here. Or, call (888) 421-1442 and indicate that you are attending the Center for Alcohol Policy Law Symposium. Book by October 2 to secure the negotiated single/double group rate of $289 per night plus tax. The government single/double per diem rate is $226 per night plus tax and available to those with a valid federal government ID.
To read highlights from last year's symposium, click here for recaps of day one and day two of the program. You may also view last year's symposium agenda or the symposium brochure for more details.
For more information about the Symposium or other CAP events and programs, contact the Center for Alcohol Policy at (703) 519-3090 or info@centerforalcoholpolicy.org.